Why is Emergency Medical Oxygen So Important During a Medical Emergency?
Supplemental oxygen is the most important step in treating life-threatening medical emergencies.
LifeSafe Services Training programs are unique because they combine the use of oxygen with CPR/First Aid and safety instruction. When an accident or injury occurs in the workplace, oxygen is recommended virtually 100% of the time.
In 95% of medical emergencies, the victim is still breathing and is usually conscious; therefore, CPR is not indicated. Fire department statistics show that CPR is administered in only 5% of emergency calls, but oxygen is administered in over 90% of the calls.
Because a medical emergency affects either the circulation or breathing (and the victim is usually in danger of going into shock), oxygen is indicated in most of these situations.
Statistics show that the average 911 response time is 8 to 12 minutes from the time of the incident (brain death occurs in 6 minutes to a non-breathing victim). The immediate administration of oxygen in medical emergencies, while waiting for professional help to arrive, can reduce the effects of shock and save a life. Your response could make a difference!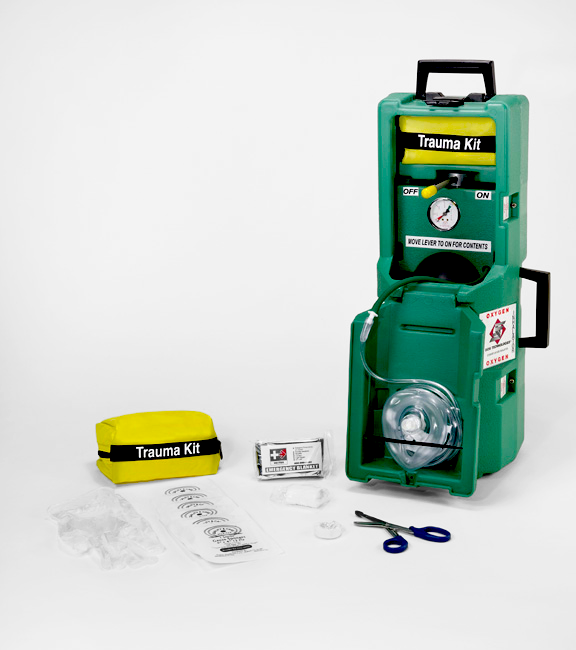 LifeSafe can help plan the best safety products and training for your needs. Contact us today for a customized plan. There are many oxygen units available, including variable flow with a prescription.