Blended Training combines self-paced multi-media online training modules for the cognitive portion of CPR, AED, First Aid and BBP, with traditional instructor led classroom instruction for the hands-on portion. 
Your Blended Training class will reduce training time and cost. The computer portion can be completed from any internet accessible computer 24 hours a day, which allows greater flexibility for the students cognitive training sessions. Student time varies depending on their previous knowledge of CPR, AED, First Aid and BBP. Remediation is allowed and encouraged, students can take the cognitive portion of the class as many times as necessary to successfully complete the program, for one flat price. 
The hands-on skills testing is shorter and easier to schedule, reducing employee downtime and possible overtime pay or replacement employees. The hands-on portion of the class can be schedule for small groups of 4 people or less starting in half-hour segments. For 12 or less students you are allowed up to three hands-on sessions.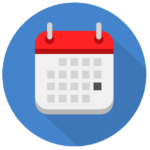 STEP 1
Schedule the training program(s) of your choice, giving students one month to access and complete the on-line portion.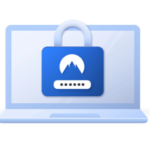 STEP 2
You will receive access codes for the students to login. Students can take the program as often as needed.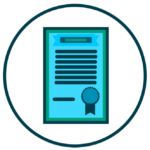 STEP 3
When they successfully complete the program, they will receive and print their certificate of completion.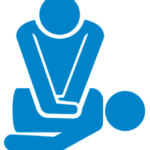 STEP 4
Then one of our professional, certified instructors will come to your location and conduct the hands-on portion for small groups of 4 or less students.